4 years ago -

IT, IoT

-

United States (US)

-

1072 views
---
            How does the Decision Review System (DRS) in cricket work?
Each team is allowed to make no more than two unsuccessful review requests per innings during a Test Match and no more than one unsuccessful review request per innings during a One Day International. 
A fielding team may use the system to dispute a "not out" call and a batting team may use it to dispute an "out" call. The fielding team captain or the batsman being dismissed invokes the challenge by signalling a "T" with the arms. Once the challenge is invoked, acknowledged, and agreed, the Third Umpire reviews the play. At their discretion, field umpires may request the Third Umpire for certain close calls such as line calls (to determine run outs and stumpings), boundary calls (to see if a batsman hit a four or a six), or for close catch calls where neither umpire is sure if a catch was made.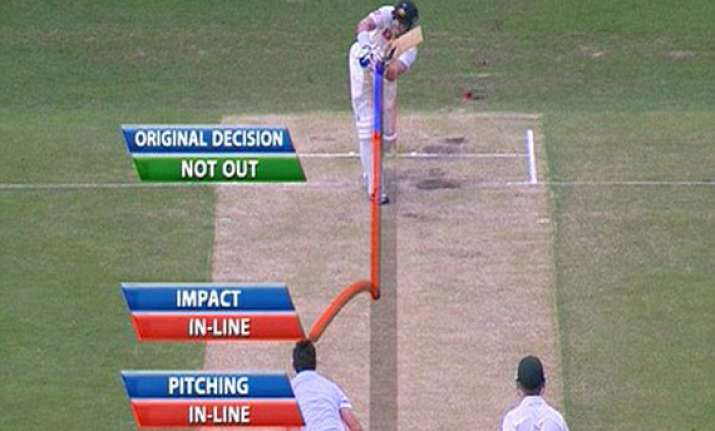 A challenge is always used in situations that did or may result in a dismissal: for example, to determine if the ball is a legal catch (making contact with the batsman's bat or glove and not touching the ground before being held by a fielder) or if a delivery made the criteria for a leg before wicket dismissal (hitting the ground in line or on the off side and hitting the batsman in line with a path that would have hit the wicket). The Third Umpire then reports to the on-field umpire whether his analysis supports the original call, contradicts the call, or is inconclusive. The on-field umpire then makes the final decision: either re-signalling a call that is standing or revoking a call that is being reversed and then making the corrected signal. Each team can initiate referrals up to the limit on unsuccessful reviews.
Under the DRS rule only clearly incorrect decisions are reversed; if the Third Umpire's analysis is within established margins of error or is otherwise inconclusive, the on-field umpire's original call stands.
When a not-out LBW decision is evaluated, and if the replay demonstrates the ball has made impact more than 2.5 m away from the wickets, various additional criteria apply to account for the uncertainty of the ball's potential direction after pitching. 
For example, if the ball pitches more than 2.5 m from the wicket and travels less than 40 cm before hitting the batsman, then any not-out decision given by the on-field umpire stands. It has also been decided that if the batsman is more than 3.5 m from the wicket, then not-out decisions will stand. The only picture in which an LBW decision will be reversed in favour of the bowler is if the batsman is 2.5–3.5 m away from the wicket and the ball travels more than 40 cm after pitching before hitting the batsman. In that case, some part of the ball must be hitting the middle stump, and the whole ball must be hitting the stumps below the bails; otherwise, the result is again inconclusive and the call stands. In cases where the original decision is out, the 2.5 m or 40 cm distances do not apply, as in that state Hawk Eye must show the ball to be completely missing the stumps in order for the umpire to undo his decision