5 years ago -

Renewable Energy, Environment

-

Vietnam

-

969 views
---

ABOUT ENERGIS SOLAR POWER
Energis is a well established
provider of Smart Energy Products.
We are equipped with cutting edge technology which helps households and businesses to counter the fast increasing electricity costs.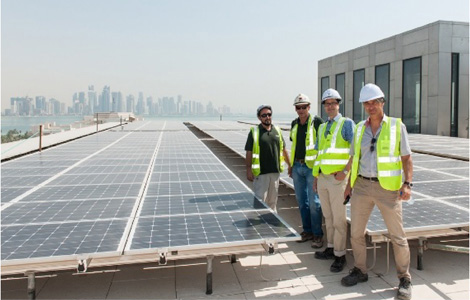 Beginning as one company, business verticals now include Solar Power, Energy storage and LED Lighting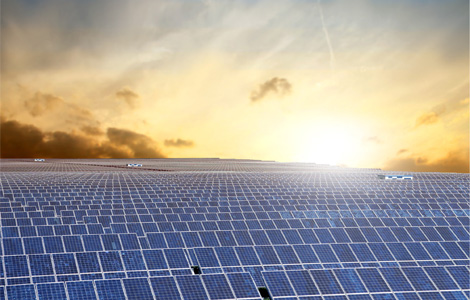 OUR BUSINESS MODEL
Beginning as one company, business 
verticals now include Solar Power, 
Energy storage and LED Lighting
Energis has provided quality service to over 10,000 customers Australia-wide.
HowDoesSolarPowerWork
FromSunlighttoMoneySavings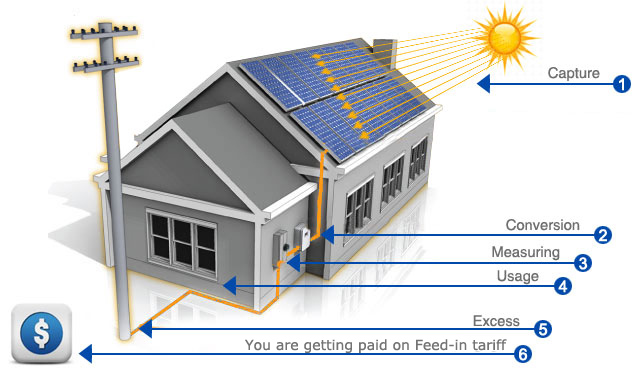 Inanutshell
CAPTURE
Solar Panels convert sunlight into DC electricity.
CONVERSION
Inverters turn DC electricity into usable AC electricity.
MEASURING
Electricity Smart Meters measure how much electricity is used by and how much is sent to the grid.
USAGE
Solar Energy can be used to power any household electrical appliance.
EXCESS
Solar Energy that isn't used by you is fed back into the grid to be used by the utility company.
Feed-in Tariff
Not only you save money from generating your own electricity, any power your system feeds back into the grid will be credited to you on your next electricity bill.


Energy Storage
How Does it Work?
Solar Grid connected Energy Storage System converts DC electricity generated by solar panels to AC electricity for grid and load to DC for the battery. The electricity will be provided for load first, and the excessive electricity will be stored in the battery, after the battery is fully charged, the electricity will be fed into the grid. Once the power goes down, the inverter will activate the Emergency Power Supply (EPS) to ensure the energy from the panels and batteries can be used to power the home.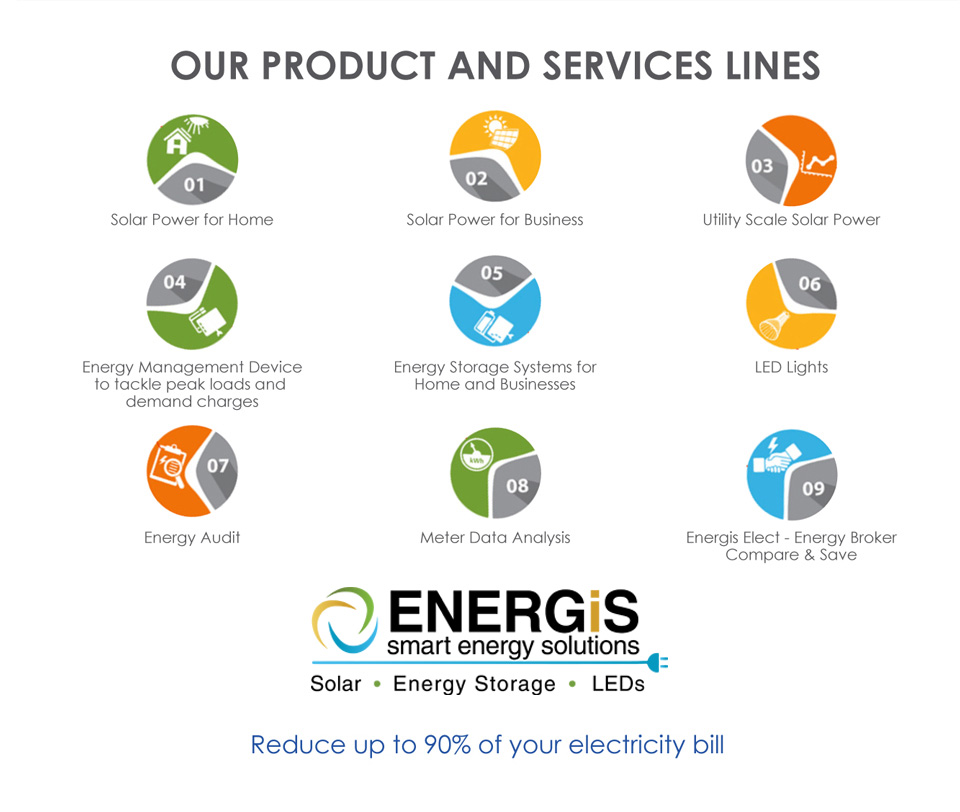 ENERGISE YOUR HOME
We are able to send one of our Home Energy Specialists to your home and sit down with you to go over your all Smart Energy options.
Our specialists know how to match your living requirements and finances to the most suitable products and services.
ENERGISE YOUR BUSINESS
We are focused on improving your 
business with our Smart 
Business Energy Solutions.
Whether you are a large business, small business or even a startup business, we want to talk to you to solve your energy needs.