5 years ago -

IT, IoT

-

Taiwan

-

604 views
---
Property Management
Property management solution helps to enhance management and energy efficiency of parking lot, fire system, security guards and other shared properties or areas. There are numbers of sensors and control systems connecting and communicating with SCADA so that the supervisor can understand the utilization of properties in different buildings from remote site.
Security & Surveillance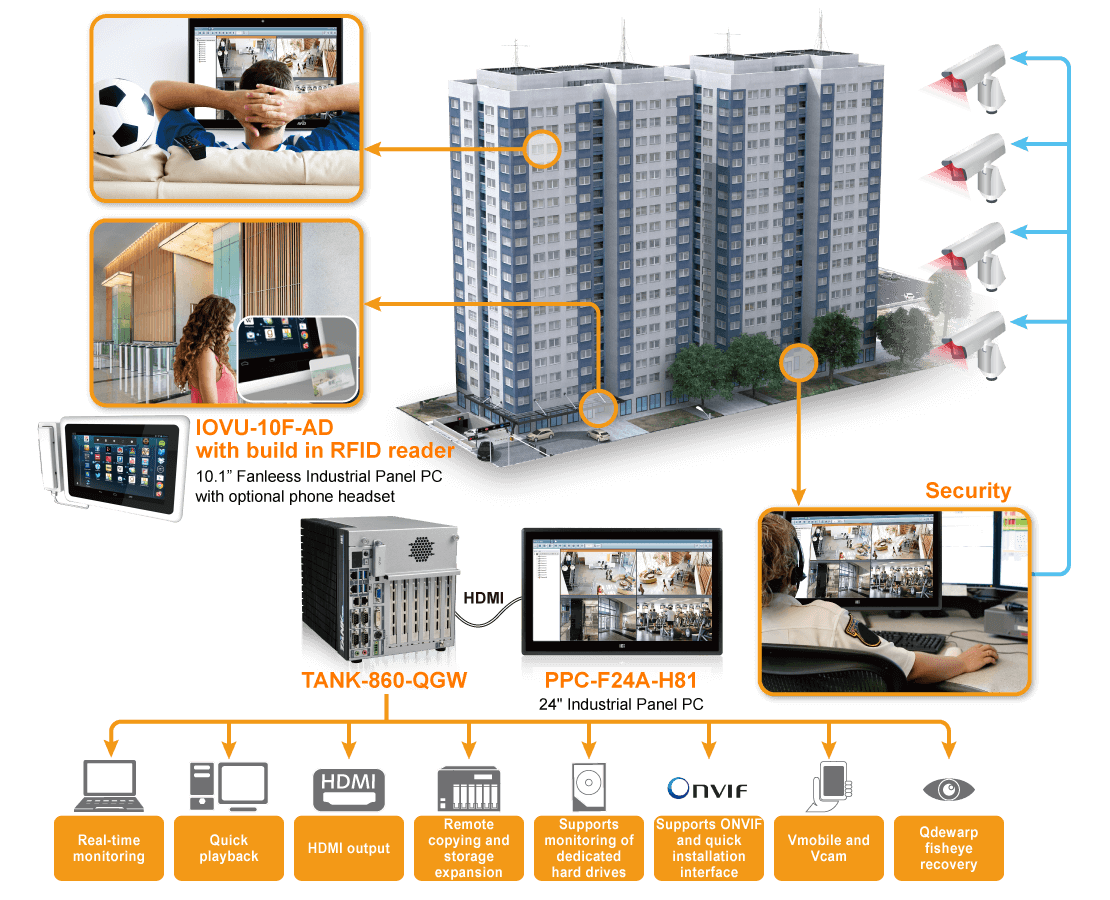 The TANK-860-QGW can be configured to perform monitoring, playback and management tasks by connecting a USB keyboard and mouse and by using HDMI display to deliver live Full HD video monitoring. By using the shuttle button, you can drag it to fast forward or rewind in order to quickly find the screen that you want; you can also control the speed.
Application Story
IEI building solution partner has integrated property management into the TANK-860-QGW, which performs as a micro-server for collecting data from sensors and communicating with other control system, such as fire system and lighting system. It is also used as a NVR for surveillance purpose. The IOVU-10F-AD performs as a self-registration kiosk and VoIP phone, so that the floor manager or security guard needs not to standby at the reception for authorizing access to visitors. This helps to improve management efficiency.